The choice between a washing machine and a washer dryer depends on your personal needs and preferences. If you have enough space and want to optimise your energy and water usage, a  washing machine may be the better choice. If you have limited space or want the convenience of a single machine that can wash and dry clothes, a washer dryer may be the better option.
Washing Machines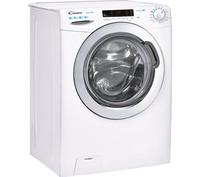 Washer Dryers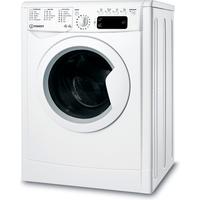 Dryers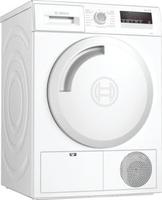 We take pride in offering a wide range of products from all the top major brands in the industry, from AEG to Zanussi. You can trust us to provide you with the best selection of quality appliances and products from these renowned manufacturers.
The difference between vented, condenser and Heat pump dryers 
A vented dryer works by expelling hot, moist air from the dryer through a vent or duct to the outside of your home. This helps to remove the moisture from your clothes as they dry. Vented dryers are typically less expensive than condenser dryers and tend to dry clothes faster.
A condenser dryer, on the other hand, collects the moisture from your clothes in a container or tank that you have to empty manually. These dryers don't need to be vented outside, so they can be installed in more locations, such as apartments or closets. Condenser dryers tend to be more expensive than vented dryers, but they're also more energy-efficient, which can save you money on your utility bills over time.
Heat pump dryers are highly energy-efficient appliances that recycle and reheat air to dry clothes, making them gentler on fabrics and cost-effective in the long run. Their closed-loop system minimizes energy consumption while reducing the risk of over-drying.
In summary, the main differences between these dryer types are the way they handle moisture and the need for venting. Vented dryers expel warm, moist air outside, condenser dryers collect and remove moisture internally, and heat pump dryers use a heat pump to recycle air and condense moisture. Your choice will depend on your specific needs, available space, and budget, as well as your preference for energy efficiency and environmental impact.
Freestanding vs Integrated.
Freestanding laundry appliances are standalone units that don't require custom installation, making them easy to install and move. They come in various styles and sizes. Integrated laundry appliances are built into cabinets, offering a seamless and aesthetically pleasing appearance but with less mobility. Your choice depends on design preferences and available space.
Washer Dryers
Washer-dryer combos offer space-saving convenience but have smaller capacities and longer cycle times. They can be more energy-efficient but may be less reliable and offer limited customisation options compared to separate washing and drying machines.