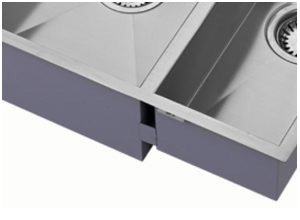 Quality of manufacturing and integrity of the sinks is very important.
We brace all two bowl sinks to eliminate stress on the bridge
between the bowls and strengthen the construction
(available on all Zen, Luxso and Etro steel sinks).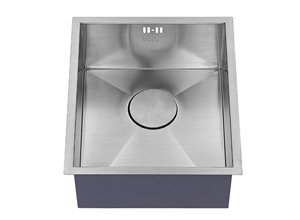 During manufacture we go the extra mile to finish
the edges on our undermount sinks even though
it isn't seen when fitted. It also allows certain models to be
inset / topmounted for a more luxurious look.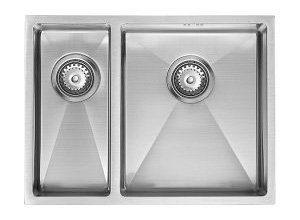 The quality of steel we use meets the most exacting
standards 1.2mm, 18 gauge is used for our Zen and
Etro models and all steel used is medical grade 18/10 304 quality.
The best for stainless steel sink manufacturing.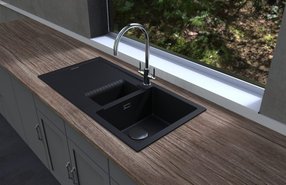 Purquartz is manufactured using German technology.
Comprising of 80% natural Quartz particles, the sinks are heat
resistant (230˚C) food stain resistant and impact resistant.
These sinks are durable and made to last, backed by our 75 year guarantee.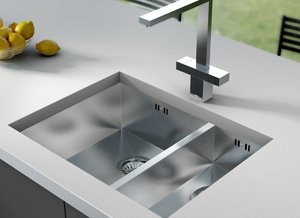 Here at The 1810 Company we like to keep things simple so
you will notice in our model codes 'BBR' & 'BBL'
this is an easy reference for you when ordering…
BBR – Big bowl right BBL – Big bowl left See… simple!